Introducing the Framework Success System
Your success is our success.
That's why we've invested heavily in the Framework Success System. We're not just making shows about tech-- but we're helping you learn valuable skills that will start your career in digital technology.
Here's what you need to know about our system:
I. You'll Learn More Quickly From Our Videos with the Framework Video Countdown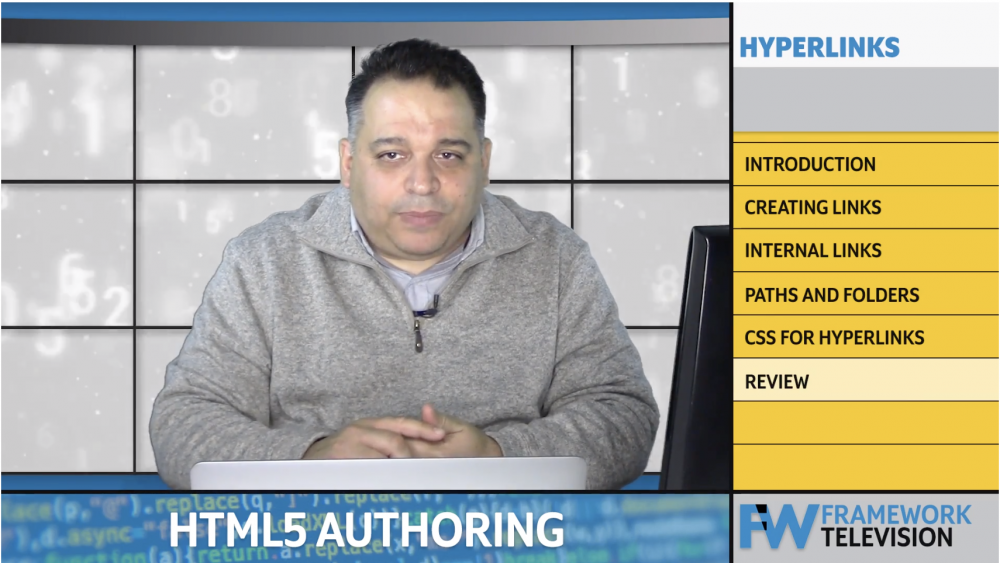 Each new video we produce will display the subjects covered in the video along the right-hand side of the screen. This will help you navigate through the video and rapidly find any portions of the video you need to rewatch for reference or review.
II. You'll get a second exposure to all the information presented in a video from the Framework Course Guide
Everyone learns a little differently. Years of academic research has told us that.
Our unique course guides review all of the critical points made in the video lectures, giving you a second exposure to the information. This second exposure will help you retain the material and be able to apply it to your own digital development work.
III. You Gain Experience with Confidence-Building Activities
With every video, Framework Television includes a series of activities that will help you retain the information in the video and the course guide. Digital development is a learn-by-doing activity and the more you practice, the more successful you'll be.
We want to help you achieve your goals, and the Framework Success System supports your success.